HIGHGATE CEMETERY IN LONDON ENGLAND
Highgate Cemetery was opened in 1839. These photos are from the old part of the cemetery known as
West Highgate. It is terraced, and thickly overgrown with ivy. A very romantic air seems palpable in this
quiet place. Highgate has a curious and morbid history, including midnight exhumations by a poet who had
buried his work with his true love, and defilements by a so-called vampire hunter.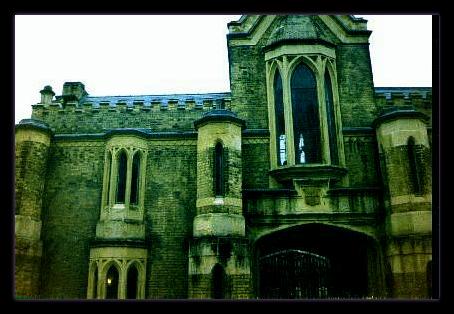 The Entry Gate